Teachers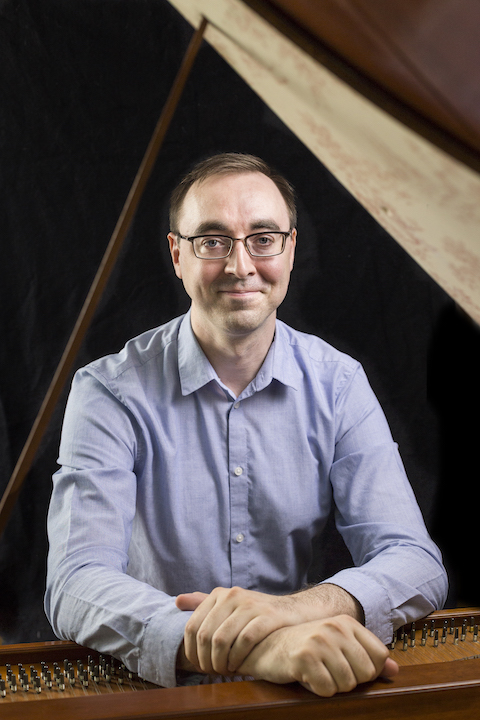 Thomas Foster
Director, Teacher
Teaches: Piano, Composition, Harmony, Counterpoint, Continuo Playing
Teaches at: The Chauncy Street Studio
Training
| | |
| --- | --- |
| 2012 | MPerf in Historical Performance (fortepiano, harpsichord) |
| | Royal College of Music, London, UK |
| 2008 | Master of Music in Piano Performance |
| | Fredonia State College, Fredonia NY |
| 2008 | Master of Music Music Composition/Theory |
| | Fredonia State College, Fredonia NY |
Biography
Pianist and fortepianist Thomas Foster performs frequently as a chamber musician, recital soloist, and continuo accompanist. With a special affinity for music of the 18th Century, he has developed an expertise in its performance practice, especially with regard to improvisation. Thomas is currently based in Somerville, Massachusetts.
As a recital soloist on harpsichord, fortepiano, clavichord, and modern piano, Thomas has performed repertoire ranging from the Medieval period to the 21st Century. He has performed extensively as a continuo accompanist in both the United States and England, having appeared with Sinfonia Cymru, the Charities Philharmonia, and Ensemble Serse, with whom he collaborated in the modern-day premiere of Hasse's Cajo Fabricio.
As a composer, Thomas has seen about 40 original compositions premiered to date. From 2002 to 2006, he was active with the Ethos New Music Society in the performance of new music, and in the production of several dozen concerts of new music. Thomas has also worked professionally as a piano accompanist and is an experienced freelance teacher of piano.
Thomas is a Graduate of the Royal College of Music in London, where he was the recipient of the Amadeus Fortepiano Prize and studied with Geoffrey Govier and Robert Woolley. Prior to this, he completed master's degrees in piano performance and composition at Fredonia State University in New York, where he was a two-time recipient of the Victoria Bohlen Memorial Composition Award. He has participated in masterclasses with some of the leading exponents of early music, including Malcolm Bilson, Bart van Oort, David Breitman, Miklos Spanyi, Terence Charlston, Lisa Beznosiuk, and Rachel Brown.
Thomas Mellan
Teaches at: Students' Homes (Cambridge, Somerville)
Training
| | |
| --- | --- |
| 2020 | Masters in Composition |
| | USC Thornton School of Music |
| 2019 | Masters in Organ Performance |
| | USC Thornton School of Music |
| 2017 | Dual Bachelors in Organ and Composition |
| | USC Thornton School of Music |
Biography
Described in the press as "manically unpredictable", and "the bad-boy of organ music", Thomas Mellan is an organist, pianist and composer based in Boston. In 2012, he played his first recital at Eglise St. Eustache in Paris. He is featured in the official Walt Disney concert hall organ DVD. In 2018, his European tour included a residency at the Lviv Concert Hall, where he gave the Ukrainian premier of Messiaen's Livre d'Orgue on the largest organ in Ukraine. As a classical organist he specializes in virtuosic repertoire from the 19th and 20th centuries as well as French baroque music.
His classical music has been performed in America, Europe and Asia by performers including the Sakura Cello Quintet, Orest Smovzh, Stephen Tharp and Jared Jacobsen. His output features « impossible » organ music that attempts to push the limits of organ technique, but also a 40-minute set of inventions for solo violin, a concerto for five cellos, and more esoteric, nasty-sounding « music ».
He composes for and plays keys and guitar in the death metal band Travasticism, with Tristan Heinicke and Bryan Lu.
He plays harpsichord and keys in Delirium Musicum, the dynamic and cutting edge conductor-less ensemble from Los Angeles. He appears on Delirium's debut album "Seasons", released in 2023 by Warner Classics and produced by Fred Vogler.
He graduated from the USC Thornton School of Music in 2017 with a BM in organ and composition and in 2020 with an MM in organ and an MM in composition. He attended Thornton for 7 years on a full-tuition scholarship.
His latest slogan is "music can be whatever you want it to be", and he's intent on letting each student develop in their own personal ways, whether that be learning to read music, basic scales and chords, comping on rock songs, or playing virtuosic classical piano pieces.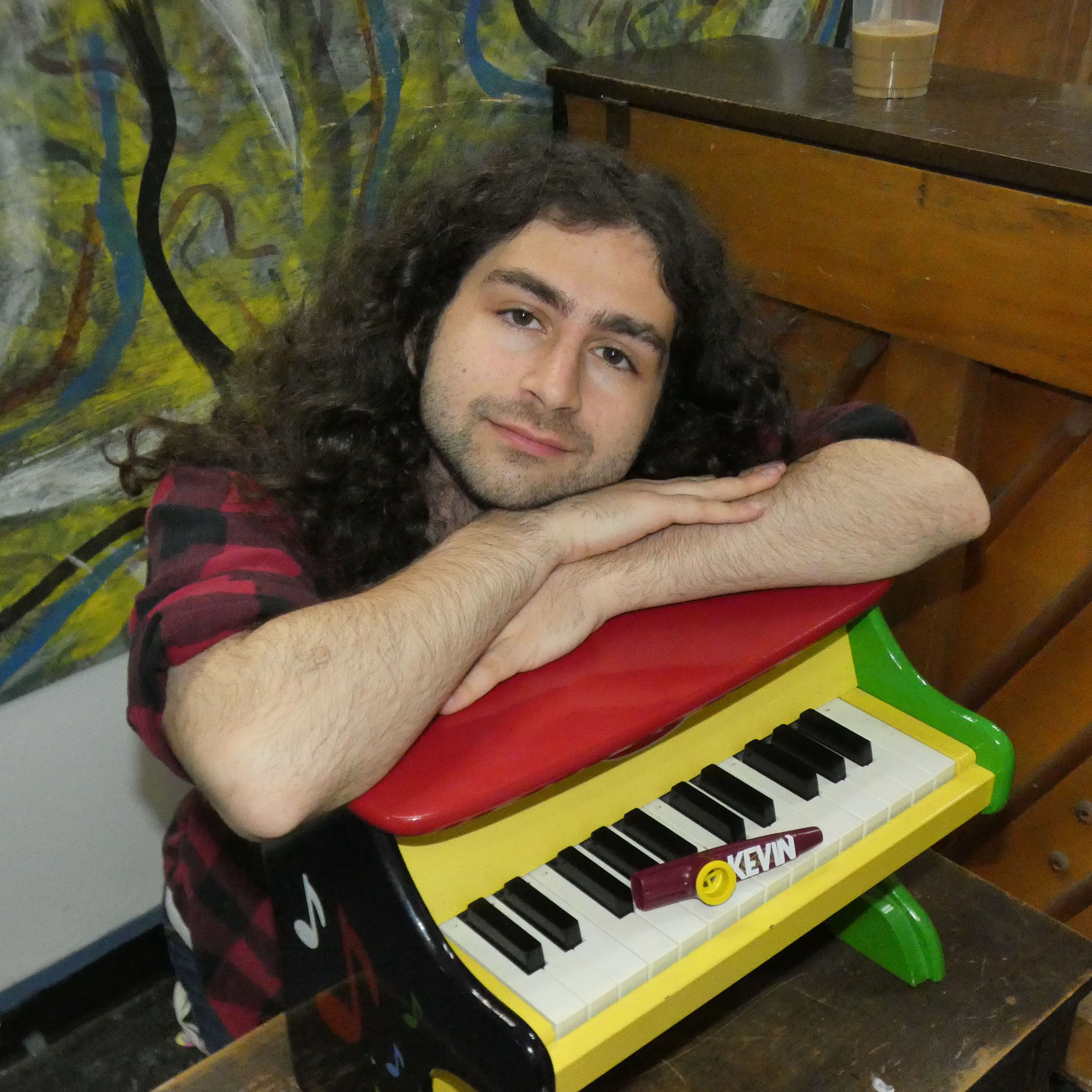 Kevin Lubin
Teaches at: Students' Homes (Cambridge, Somerville)
Training
| | |
| --- | --- |
| In Progress | Masters in Composition |
| | Longy School of Music |
| 2022 | Bachelor of Music (Harpsichord, Composition) |
| | Adelphi University |
Biography
Kevin Lubin (he/him) is a composer and instrumentalist based in Boston, Massachusetts. He has a degree in harpsichord performance and composition from Adelphi University. As a performer, he is open to playing whatever music is put in front of him, whether on piano, percussion, or kazoo. Additionally, Kevin composes for a variety of instrumentation and has premiered multiple operas both silly and serious. Arrangements of his have been used at several notable events, such as the Adelphi University 2022 Commencement at Nassau Coliseum.
Kevin is the harpsichordist and viola da gamba player of Long-Island based baroque ensemble "Four and Twenty Strings." In this role, he has curated riveting and educational concerts including those highlighting Jewish composers of the 17th century.
As a teacher, Kevin gives private lessons on piano, guitar, ukulele, and voice to students of all ages and levels. He has also tutored extensively in subjects such music theory, ear training, music history, and general essay writing.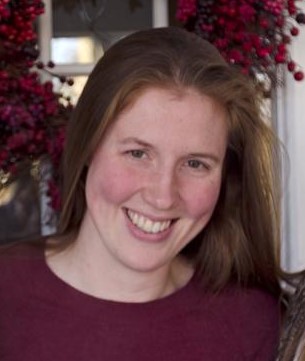 Alexandra Daum
Teaches at: Students' homes (Somerville, Cambridge)
Training
| | |
| --- | --- |
| | Piano Studies |
| | New England Conservatory, Boston, MA |
| 2012 | B.A. in Music |
| | Simmons College, Boston, MA |
Biography
Alex studied piano at the New England Conservatory and earned a Bachelor of Arts degree in music from Simmons College in Boston, Massachusetts. Since graduating, she has taught beginning and intermediate level piano students in the Boston area.
With a love for teaching both children and adults, Alex brings warmth, patience, and enthusiasm to her lessons. In teaching, she is supportive, and takes a detail-oriented approach that ensures steady progress and mastery of pieces. In working with students, Alex values the joyful process of making music, and to keep lessons engaging, she takes time to get to know her students' musical interests. Alex has been a teacher at Porter Square Piano Studio since 2019.